Web Solutions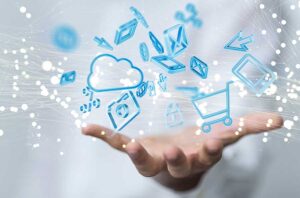 The World Wide Web connects millions of individuals, making it an invaluable solution for a wide range of needs. Web solutions offer essential tools like registration forms, event ticketing, roster management, scheduling, eCommerce for online sales, and more.
Integrating your social media presence with your website provides a unique avenue to engage your audience effectively. Our seamless integration ensures that any updates or additions to your social media pages automatically reflect on your website. This effortless synchronization keeps your website constantly refreshed with new content, which aligns with search engine preferences for updated websites, boosting your Search Engine Optimization (SEO). Utilizing Google Analytics, you can gain insights into the keywords driving traffic to your site.
Leveraging the web for online sales has never been more convenient, especially with the prevalence of smartphones. A web solution can tap into this vast audience while you focus on outreach to those offline. WooCommerce, a popular eCommerce platform, offers user-friendly tools for setting up your online store. Accepting online payments is secure and straightforward with options like PayPal and Square.
In addition to web solutions, Wahpeton Web extends its services to logo design. Collaborate with us to create the perfect visual brand identity for your company.